The Powerbeats2 Wireless In-Ear Headphones are one of the best fitness headphones on the market. They feature a sleek design, as well as incredible sound quality and superb battery life. You can find detailed instructions on how to use your Powerbeats2 Wireless In-ear headphone in the user manual below.
POWER
Press the power/connect button to power on.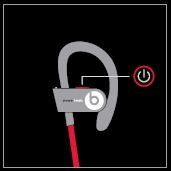 Press power/connect button to power off.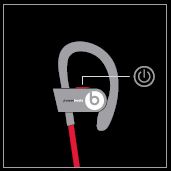 WIRELESS PAIRING
Press and hold power/connect button for 4 seconds to pair device.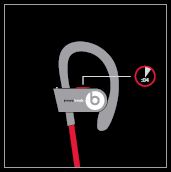 Pair with device when LED is blinking.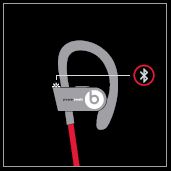 PLACEMENT + FIT
Position earhook over the back of your ear.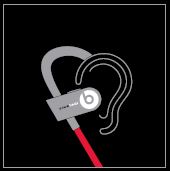 Insert the earbud into the ear canal and adjust by twisting into position if the fit is not right.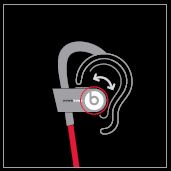 Adjust flexible earhook to fit securely around the ear.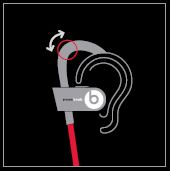 Adjust ear tip size if necessary.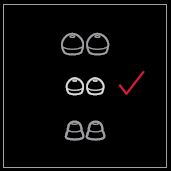 CABLE MANAGEMENT
Adjust cable fit by gripping end of loop and sliding cable management clip in either direction.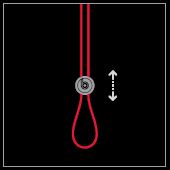 Remove cable management clip by gripping clip and pulling cable away from the sides.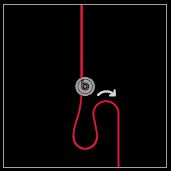 CHARGING
Open USB door to charge via a micro USB cable. 15 minute charge = 1hr playback.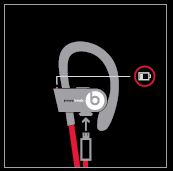 Remove USB cable from the device once LED changes from red to white and close USB door.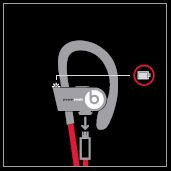 CHARGE STATUS

White LED = Normal use
Red LED = Under 1 hour of playback
Blinking red LED = Under 15 minutes of playback
REMOTE Talk ™ CONTROL
iPod®, iPhone® and iPad®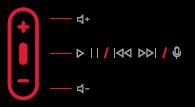 Android™, Windows® and BlackBerry®*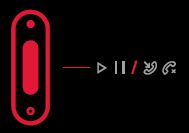 NEED MORE INFORMATION?
Visit beatsbydre.com/support
Call 1-800-442-4000
6am to 7pm PST
Software Updates
Product Registration
User Guide
Helpful Tips
"Android" is a trademark of Google Inc. "Windows" is a registered trademark of Microsoft Corporation in the United States and other countries. Blackberry® is the property of Research In Motion Limited and is registered and/or used in the U.S. and countries around the world. Used under license from Research In Motion Limited.
"powerbeats" and "RemoteTalk" are trademarks of Beats Electronics. "iPod", "iPhone"and iPad" are trademarks of Apple Inc., registered in the U.S. and other countries.