In this Beats Studio 3 user guide, you can learn all about the features offered by these Bluetooth headphones. Pairing and controlling the playback of music are both covered in this digital guide.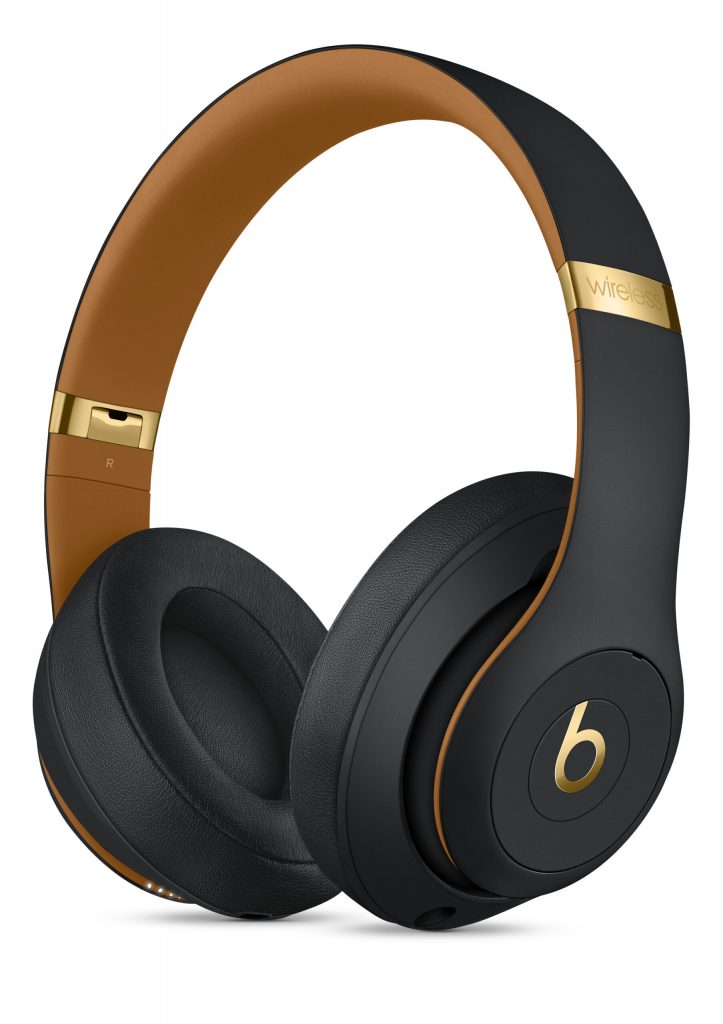 To connect to iPhone, follow steps 1–3 (compatible with iOS 10 or later). For all other devices, see later in this guide.
TURN ON BLUETOOTH®
Swipe up from the bottom of the screen and tap the Bluetooth icon or enable Bluetooth via Siri.
CONNECT BEATS STUDIO WIRELESS
Press power button for 1 second. Hold near unlocked iPhone, then follow onscreen instructions.
START LISTENING
Your Beats Studio3 Wireless is now connected and ready to use.
USE WITH YOUR APPLE iCLOUD DEVICES
Beats Studio3 Wireless now works with your other devices signed into iCloud. Select Beats Studio3 in Control Center (iOS) or menu bar (macOS).
WIRELESS SETUP FOR OTHER DEVICES*
Press power button for 5 seconds until lights blink. On your device, go to Bluetooth settings and choose Beats Studio3.
* iOS 9 or earlier, Android™ and other Bluetooth enabled devices.
WIRELESS CONTROLS
During wireless use, control music and manage calls with "b" button and adjust volume above or below. Hold "b" button to activate Siri or voice command*.
* May not be compatible with non-iOS devices.
PURE ADAPTIVE NOISE CANCELING (PURE ANC)
Pure ANC is enabled each time you power on Beats Studio3 Wireless, reducing external noise during playback.
SWITCHING BETWEEN PURE ANC ON AND OFF
To switch Pure ANC off for low power mode, double-press the power button while connected to your device. To turn Pure ANC back on, repeat this process.
WIRED PLAYBACK
Plug in the included RemoteTalk cable for wired mode.
REMOTETALK CONTROLS
Control music, manage calls, activate Siri or voice command, and adjust volume with RemoteTalk cable*.
* May not be compatible with non-iOS devices.
CHARGE AND BATTERY STATUS
Plug in a micro USB cable to charge headphones.
FAQS
Is it too tight for you?
No they fit good.
Does this come with a wire to connect to desktop
Yeah, it comes with a 3.5mm wire
Can I connect this product to the ps4 and use the caller??thx
Beats Solo 3 Wireless Headphones connect via bluetooth or the 3.5 mm aux cable (RemoteTalk Control cable). Beats are made to work with most devices. However, functionality may vary by product. Please review this resource for product compatibility: https://www.beatsbydre.com/support/info/product-compatibility
Do the headphones come with everything like they would if bought from Apple? For example; a case, charger, and aux cable?
The Beats headphones are the same as sold by Apple. That being said neither those sold by Apple or anyone else includes a charger, just a USB cable to connect to your computer or whatever to charge.
Do theese work with andrioid
Beats are made to work with most devices, including iOS and Android. Remember to install the latest software updates on your device. The inline remote/mic may have limited functionality with devices that don't run iOS. Functionality may vary by product. Please review this resource for product compatibility: https://www.beatsbydre.com/support/info/product-compatibility
can you use these with Samsung phone
Yes you can use these headphones with a Samsung phone. I have the Samsung galaxy note 8 and it works fine with it.
Can I pair Beats Studio 3 to my Yamaha ats 1070 Bluetooth soundbar?
Yes
Stay in place for heavy bag workouts?
Yes, they're adjustable so they'll fit your head perfectly!
Can you plug into non-Bluetooth devices
They come with a cable that can plug In just like a regular headset
Does this have anyways to connect a cord for non-Bluetooth devices like laptop screen on plane etc
You are able to use Bluetooth on planes. However, answering your question, yes it does come with the cord. Sadly, the beats will need to be charged in order to listen with a cord (not like older beats where you could listen to music through a cord without them being charged
Does it come with a charger and where was this manufactured?
It does not come with a charger, only a USB A to USB micro cable. Plug the micro end into the headphones and the USB A into any USB charger or device that is capable (PC, laptop, phone charger, almost anything). Made in China.
Can the Beats Remote talk cord turn the music connected to an iPhone on or off?
Yes it can as long as you press the middle button you can turn your music on and off.
I still have an ipod, does this still have a plug so I can listen to my ipod?
Beats Studio 3 Wireless headphones come with an optional RemoteTalk Control cable with 3.5mm connector that will fit into a 3.5mm audio port on your devices.
How does the headband cushion hold up or what's it made of? i had to replace my beats studios twice.
You will have to replace the headphone cushion with aftermarket product. I changed mine twice. I used mine in the gym daily and the cushion could not take it. Aftermarket product is better. No problem after that.
Can I charge the headphones using my iPhone charger?
No. Beats Studio 3 Wireless headphones charge with a micro USB charging cable. Your iPhone charges with a lightning cable.
Would these comfortably fit my 11 year old daughter who has a tiny head?
They are adjustable, but the ear hole is big enough to accommodate the whole ear, making it more comfortable to where for more than 5 minutes vs the step down from this model. I consider this model a far better buy. Plus your daughter will grow into it, however I still think it should fit. If she's into music, my guess is she will love the studio 3
Can you connect two iPhones at the same time? I have a work and a personal device that I want to connect to one headset.
Simply use your device's Bluetooth Setup to connect to your Android or other Bluetooth device. Once they are paired to your iOS device, you can seamlessly switch between devices signed into your iCloud account. For non iOS devices, you will need to connect through your bluetooth settings each time you switch devices.
What's the noise canceling rating?
Noise Canceling is really good. I've never had headphones like these, so I can't really compare, but they meet my expectations. The battery is a different subject. I tried them on a long trip for the first time and they lasted a not much longer than 16 hours. I think I might need to rate them on battery life again
If I plug these into a 3.5 mm jack like a regular, non-bluetooh device, do I have to worry about charging them?
Yes you do, because the headphones still turn on when you plug them. However, it will last longer than using bluetooth.