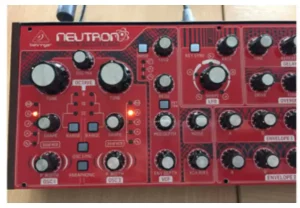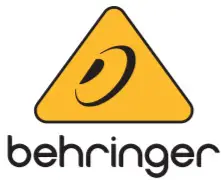 Behringer Neutron Firmware
Version 2.0.2 – (4 April 2019)
Fixes and improvements introduced since version 2.0.0
Fix to one-shot LFO mode: The saw & square waveforms previously stopped at high;
they now stop at 0v
Sustain pedal fix: Releasing the sustain pedal now stops all notes, including those that still have a key held
Note priority has been restored for paraphonic mode, and it also separates note priority settings for mono & paraphonic (they are now recalled correctly when swapping between mono & paraphonic)
MIDI note-on messages with a velocity of zero now stop the appropriate playing note, no longer resulting in stuck notes
Note: The newly implemented features are detailed in the latest version of the Neutron User Manual. This can be found HERE.
Update Procedure
This release note describes the public release which includes the following files:
Upgrade Tool
Computers using Windows OS: Neutron Firmware Updater 2.0.2.exe
Computers using MAC-OS: Neutron Firmware Updater 2.0.2.app.zip
Neutron Firmware Update Instructions
The Windows updater is compatible with Windows platforms Win 7 to Win 10.
The updater is not compatible with Windows XP or Windows Vista.
The Apple Mac updater is compatible with OS's Yosemite, El Capitan & MacOS Sierra.
N.B. Please unzip the Apple Mac tool before installing the software update.
Software Updater
The Neutron DFU (Device Firmware Upgrade) updater v2.0.2 is included with this installation package.
Please refer to the Troubleshooting section at the end of this document if you have any problems.
PC Users only: If this is the first time you have updated your Neutron using this particular computer, you will need to download and install a USB driver to your PC first.
This only needs to be installed once on any computer you update the Neutron with, so if you have previously updated your Neutron using this computer, you can skip this step.
Update Process
Connect the Neutron synth to a power source, but ensure that the unit is switched off.
Connect the USB socket on the Neutron synth to a USB 2.0 connection on the computer.
NB: Please ensure that there is no MIDI cable connected to the MIDI IN port of the Neutron.
The unit may fail to update if this cable is in place.
Run the Update program at which point you should be presented with this screen:

With a paperclip (or similar) press & hold the recessed BOOT button on the back panel of the Neutron (the BOOT button is accessed through a small hole adjacent to the Input jack on the rear of the unit).
With the Boot button still pressed, power on the Neutron synth then releases the Boot button.
If the Neutron is correctly in Boot mode, the Square Wave leds on both oscillators will be lit and all other leds and buttons on the unit will be unlit, see image below.
If this is not the case, please repeat the above steps to put the unit into Boot mode before continuing. The update procedure will not work unless the unit is in Boot mode.

Wait for the DFU Updater to detect the Neutron, at which point you should see this message

When the DFU Updater has detected the Neutron, click the Update button to start the update process.
If you instead see a communications error at this point, please refer to point 2 in the Troubleshooting section at the end of this document on how to install the correct USB driver before proceeding.
NOTE – PLEASE DO NOT POWER OFF THE UNIT UNTIL THE UPDATE IS COMPLETE.
Wait for the dialog to appear that indicates the process is complete:

Click 'OK to close the software update program
Perform a power cycle of the Neutron to complete the update.
Troubleshooting
1 – The Neutron is not seen by the updater when I hold down the Boot button and power up the Neutron.
Check the USB connection from the computer to the Neutron, and ensure you are plugged into a USB 2.0 connection on the PC
Ensure that the Neutron is not connected to the computer via a USB hub
Ensure the 'BOOT' button is correctly held down when powering the unit up and the unit is in Boot mode
If the problem persists, perform a power cycle of the computer
Ensure there is no MIDI cable connected to the MIDI IN port of the Neutron
Ensure the Neutron is not being used by a Digital Audio Workstation (DAW) or any other program that could be preventing the USB from being seen by the updater
2 – The Updater detects the Neutron, but clicking on the Update button shows a communication error message.
This issue is probably a result of the computer not having the correct USB drivers installed for the Neutron.
These instructions describe installing (or updating) updating the USB driver on your computer, and only needs doing once:
Download the USB STM Driver which can be found HERE
Connect the Neutron to the computer via a USB cable
Ensure the Neutron is placed into DFU update mode by pressing and holding the BOOT button while powering on the unit
Run the STM Driver utility executable

From the Options menu, ensure List All Devices is ticked
Select 'STM32 BOOTLOADER' from the Device drop-down box

Click "Upgrade Driver" (if the driver is not already installed) or "Reinstall Driver" (if a previous version of the driver is already installed on the PC) and this will install the version of the WinUSB driver that the Neutron requires so it is seen as the correct device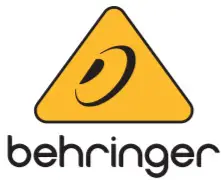 behringer.com
© Music Tribe Global Brands Ltd. All rights reserved.
All information in this document is subject to change without any further notice.
musictribe.com