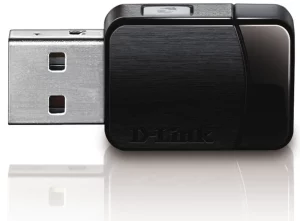 AC600 MU-MIMO
Wi-Fi USB Adapter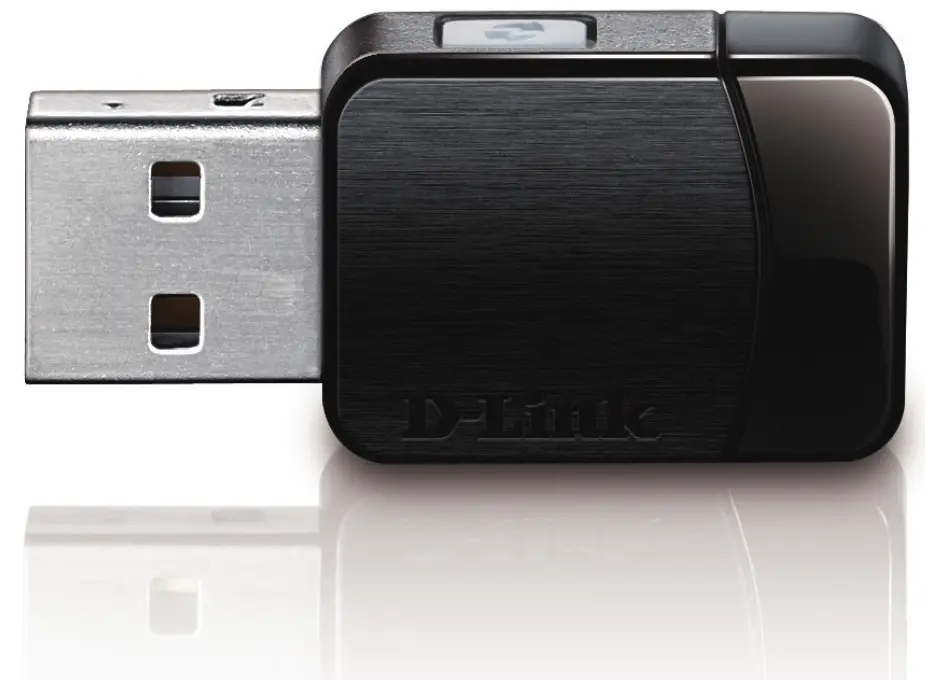 DWA-171
Quick Install Guide
Package Contents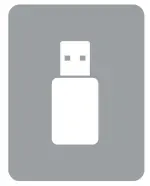 DWA-171 AC600 MU-MIMO Wi-Fi USB Adapter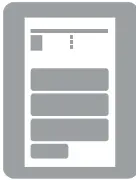 Quick Install Guide
If any of the above items are missing, please contact your reseller.
System Requirements
• An available USB slot
• Windows® 10, 8.1, 7
• An 802.11ac, 802.11n, or 802.11g wireless network
• 20MB of free hard drive space
Before You Begin
Before installing your new D-Link wireless adapter, please verify the following:
• Remove any previous installations of wireless adapters.
• Disable any built-in wireless and/or Ethernet adapters.
• Verify the settings such as the wireless network name (SSID) and security settings of the network(s) you want to connect to.
Installation
Insert the DWA-171 into a USB port on your PC. The setup wizard should start automatically.
Note: If the setup wizard does not automatically start, navigate a file manager to the virtual CD-ROM and double-click Setup.exe

Follow the on-screen instructions in the setup wizard.
Connect to Your Wireless Network
There are two ways to connect to a wireless network:
A. Wireless Utility – Connect to your wireless network using the wireless utility method.
B. WPS Setup – Use if your wireless router supports WPS (Wi-Fi Protected Setup).
Simply press the WPS button on your adapter and your router to automatically configure and connect.
A. Wireless Utility
Open your wireless utility and select the network you want to connect to.
If the network is secure, you will be prompted to enter the Wi-Fi password.

B.
Connect to your wireless network using the WPS button setup method.
Press the WPS button (or launch the WPS process) on your wireless router or access point. Please consult your router or access point's user manual on how to start the WPS process.

Within two minutes, press the WPS button on your DWA-171 adapter.

Within a minute, your adapter will be securely connected to your wireless network.
Technical Support
This guide is only for the first-time configuration. Refer to the user manual to learn more, or visit http://suport.dlink.com/dwa-171 (USA) or http://support.dlink.ca/dwa-171 (Canada) for more information. Also, feel free to contact us through our website.

USA
http://support.dlink.com/DWA-171

Canada
http://support.dlink.ca/DWA-171

Version 3.0 (NA)_90x130
May 14, 2018
6WA171C…D1G
©2018 D-Link. All Rights Reserved. D-Link and the D-Link logo are trademarks or registered trademarks of D-Link. All other third-party marks mentioned herein may be trademarks of their respective owners. Maximum wireless signal rate derived from IEEE Standard 802.11ac, 902.11a, 802.11g, and 802.11n specifications. Actual data throughput will vary. Network conditions and environmental factors, including volume of network traffic, building materials and construction, and network overhead, lower actual data throughput rate. Environmental conditions will adversely affect the wireless signal range. Product specifications, size, and shape are subject to change without notice, and actual product appearance may differ from that depicted on the packaging. This publication may not be reproduced, in whole or in part, without prior express written permission from D-Link Systems, Inc. Visit www.dlink.com for details.