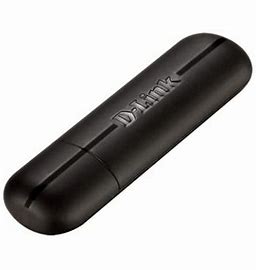 QUICK INSTALLATION GUIDE
DWA-123 WIRELESS N 150 USB ADAPTER
CD SET-UP WIZARD
SET-UP WIZARD CD
The CD contains all of the instructions required to set up DWA-123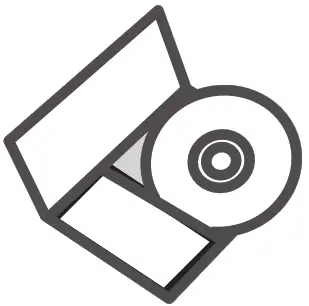 INSERT CD
Insert the CD into the CD drive of your computer.
The set-up wizard should start automatically. Make sure that your internet connection is active. (Do not plug in DWA-123 yet)
SET-UP WIZARD
Select your language from the list of options and follow the steps within the wizard to complete the set-up of the DWA-123
SET-UP AND CONFIGURATION PROBLEMS
IF I'VE LOST MY CD WHAT CAN I DO?
The CD contains software drivers and manuals which can be obtained from D-Link (see Technical Support below). Windows XP, Vista, Windows 7, 8 in most cases will automatically install the correct drivers.
IF I'VE FORGOTTEN MY WIRELESS ENCRYPTION KEY?
The wireless encryption key is configured at the Wireless Access Point, Router, or DSL Modem Router. If you are unable to obtain your encryption key, the only solution would be to re-configure your Access Point/Router to use a new encryption key. Please contact your Wireless Access Point/Router/DSL Modem Router manufacturer.
WHY CAN'T I GET A WIRELESS CONNECTION?
– Check that your DWA-123 is plugged in properly to the USB port or try to plug the DWA-123 into another USB port if available.
– The LED on the DWA-123 should be lit, otherwise, there could be a physical fault on the USB port or the driver is not installed properly.
– Ensure that the wireless settings on the DWA-123 match the settings on your Access Point/Router. Please check and confirm your settings.
Wireless Network Name (SSID)
Wireless Encryption Key
Wireless Security Method (E.g. WEP, WPA2)
To check whether a Wireless connection has been made, in the Windows System Tray (bottom right). Red means no valid connections have been made.
– Check that your Internet is working fine on existing computers.
– Ensure that you have followed and completed the software installation process, otherwise, please re-install the software. The LED on the DWA-123 should come on after software installation.
TECHNICAL SUPPORT
You can find software updates and user documentation on the D-Link website.
Tech Support for customers in
Australia:
Tel: 1300-700-100
24/7 Technical Support
Web: http://www.dlink.com.au
E-mail: [email protected]
India:
Tel: +91-832-2856000 or 1860-233-3999
Web: www.dlink.co.in
E-Mail: [email protected]
Singapore, Thailand, Indonesia, Malaysia, Philippines, Vietnam:
Singapore – www.dlink.com.sg
Thailand – www.dlink.co.th
Indonesia – www.dlink.co.id
Malaysia – www.dlink.com.my
Philippines – www.dlink.com.ph
Vietnam – www.dlink.com.vn
Korea:
Tel : +82-2-2028-1810
Monday to Friday 9:00am to 6:00pm
Web : http://d-link.co.kr
E-mail : [email protected]
New Zealand:
Tel: 0800-900-900
24/7 Technical Support
Web: http://www.dlink.co.nz
E-mail: [email protected]
South Africa and Sub Sahara Region:
Tel: +27 12 661 2025
08600 DLINK (for South Africa only)
Monday to Friday 8:30am to 9:00pm
South Africa Time
Web: http://www.d-link.co.za
E-mail: [email protected]
D-Link Middle East – Dubai, U.A.E.
Plot No. S31102,
Jebel Ali Free Zone South, P.O.Box 18224, Dubai, U.A.E.
Tel: +971-4-8809022
Fax: +971-4-8809066 / 8809069
Technical Support: +971-4-8809033
General Inquiries: [email protected]
Tech Support: [email protected]
Egypt
1, Makram Ebeid Street –
City Light Building – floor 5
Nasrcity – Cairo, Egypt
Tel.: +2 02 23521593 – +2 02 23520852
Technical Support: +2 02 26738470
General Inquiries: [email protected]
Tech Support: [email protected]
Kingdom of Saudi Arabia
Office # 84 ,
Al Khaleej Building ( Mujamathu Al-Khaleej)
Opp. King Fahd Road, Olaya
Riyadh – Saudi Arabia
Tel: +966 1121 70008
Technical Support: +966 1121 70009
General Inquiries: [email protected]
Tech Support: [email protected]
Pakistan
Islamabad Office:
61-A, Jinnah Avenue, Blue Area,
Suite # 11, EBC, Saudi Pak Tower,
Islamabad – Pakistan
Tel.: +92-51-2800397, 2800398
Fax: +92-51-2800399
Karachi Office:
D-147/1, KDA Scheme # 1,
Opposite Mudassir Park, Karsaz Road,
Karachi – Pakistan
Phone: +92-21-34548158, 34326649
Fax: +92-21-4375727
Technical Support: +92-2134548310, 34305069
General Inquiries: [email protected]
Tech Support: [email protected]
Morocco
M.I.T.C
Route de Nouaceur angle RS et
CT 1029 Bureau N° 312 ET 337
Casablanca , Maroc
Phone : +212 663 72 73 24
Email: [email protected]
Lebanon RMA center
Dbayeh/Lebanon
PO Box:901589
Tel: +961 4 54 49 71 Ext:14
Fax: +961 4 54 49 71 Ext:12
Email: [email protected]
Bahrain
Technical Support: +973 1 3332904
Kuwait: Technical Support: + 965 22453939 / +965 22453949