Using this manual you can learn all about the Plantronics RIG 800 headphones. Topics such as controlling music playback, muting and connecting to various devices are covered.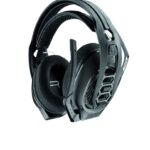 Plantronics RIG 800 Series Headphones, RIG 800HD, RIG 800HS, RIG 800HX, RIG 800LX
Setup
Your adapter comes pre-paired to your headset. After you adjust and charge your headset and configure your adapter, power on your headset and it's ready to go.
Your headset components easily snap into the headset frame to configure the best fit and sound.
The headband adjusts to three sizes (small, medium, large) by moving the earcups. To remove an earcup, press the earcup to detach it from the headband.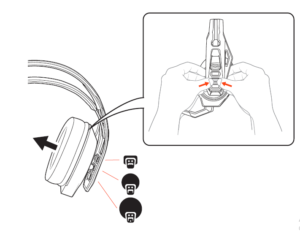 Connecting To A PlayStation 4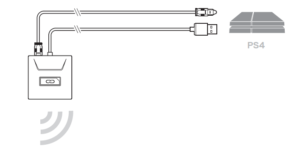 Connect your adapter to your system.
Power on your PS4 and Check for updates
Go to Settings > Sound and Screen > Audio Output Settings > Select Digital Out (Optical)
Go to Settings > Devices > Audio Devices > Output Devices Select Plantronics RIG800XX
PS4 (slim version)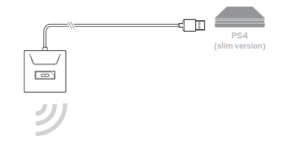 Connect your adapter to your system.
Power on your PS4 and Check for updates
Go to Settings > Devices > Audio Devices > Output Devices Select Plantronics RIG800XX
Go to Settings > Devices > Audio Devices > Output to headphones > All audio